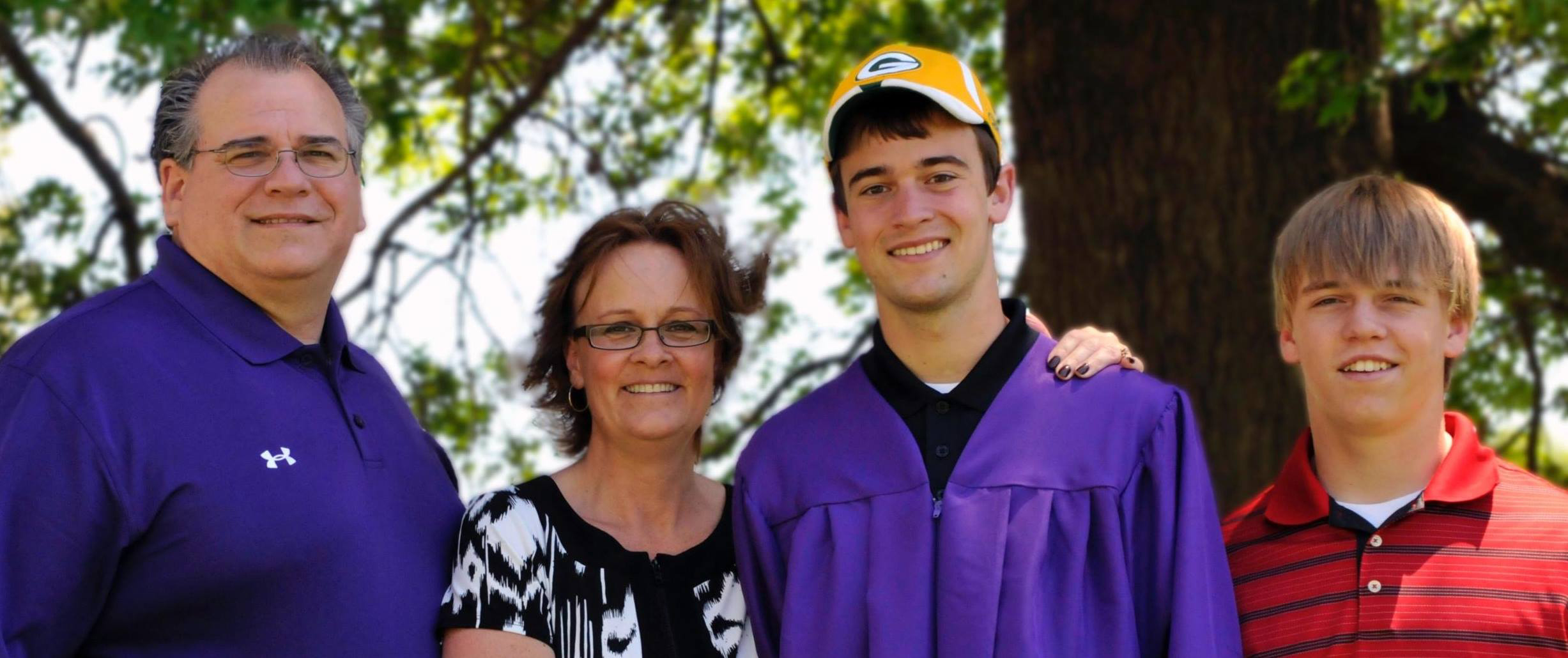 David lived his life out loud.
In fact, it was his energy and passion for life that makes his death so inconceivable and motivates us every day to tell his story. Just one week before his death, David walked across the stage to receive his high school diploma; a symbol of great accomplishment and great memories. A popular kid and excellent student, David was elected "class comedian" by his peers and successfully completed many AP courses during high school. He was a gifted musician who filled our hearts and home with music.
Whether playing his baritone in the high school band, playing guitar at church, attending concerts, or just jamming out with friends, David loved music. Over the years, he received several music awards, including "Outstanding Soloist" and the "Semper Fidelis" award for musical excellence, given to him just weeks before he died.
The thing that continues to inspire us about David's life is that he cared about how he lived and he valued people. He was passionate about the outdoors, had so many people he looked up to, and was making plans for the immediate and distant future. David lived a very active life and rarely sat still except to sit in a deer stand or watch a movie. He was an avid hunter and loved to camp out at our farm with friends. Spending time in nature gave David great personal pleasure and he often talked about the moments he enjoyed there, alone with God. Everyone close to David appreciated his witty, sarcastic sense of humor. He loved spending time with his younger brother and had a deep faith in Jesus Christ. One of the things people will remember most about David is his loyalty and enthusiasm for the Green Bay Packers and Brett Favre; something he commemorated with a "4" tattooed on his back shoulder.
David was like any other kid graduating from high school.
The future wasn't always clear and life wasn't always perfect, but he continued to have dreams and make plans. He continued to enjoy life.
So…where did it all go wrong? How did a bright kid with a promising future find himself in such a devastating situation?
The days surrounding David's graduation ceremony and open house were just as anyone would expect. He was on cloud nine and having fun celebrating with family and friends.
Just a week later, David and a group of his friends smoked a legal synthetic substance called K2, which was easily purchased at a local mall. Ninety minutes later, he was dead.
Unaware of his K2 use, we began to do what any family would do.
Immediately and desperately, we searched for an explanation.
Why? Why would David take his own life? What warning signs did we miss? Questions spiraled, but answers could not be found.
Two days after his death, we learned the truth.
The more we learned about this substance and read about the experiences of others, the more we understood what happened that night. This knowledge does not bring David back and it certainly hasn't made our pain go away, but it confirms our gut instinct that David never planned to die that night.
David was mentally and physically attacked by the K2, which can cause hallucinations, unimaginable anxiety, and loss of ability to reason. We know he suffered greatly before he died. If he and his friends had known then what we know now, they would have never smoked this stuff. We are firmly convinced that David would still be alive today had he not smoked K2.
It's easy for people to read about David's death in the newspaper or on the internet and make assumptions about his life and about our family. And, quite frankly, people are free to do so. However, what happened the evening of June 6, 2010 doesn't even come close to defining who David was. A more accurate snapshot of who he was is the picture of thousands of people standing in line at his visitation, some waiting for 2 to 3 hours, to pay their respects and share stories in celebration of his life.
We pray that David's legacy will be found in the way he enjoyed life and, most importantly, in the lives that might be saved because of his story.